Post by jimmypagan on Oct 18, 2019 3:04:03 GMT -5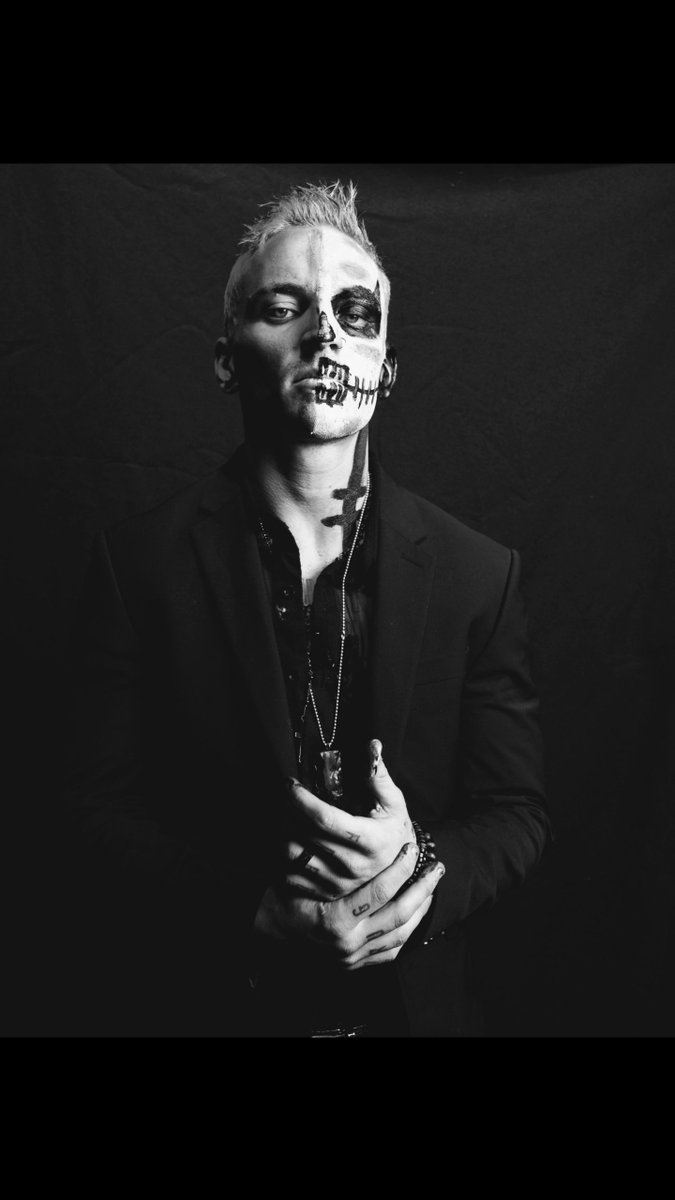 (Darby Allin)
PERSONAL INFORMATION
---
REAL NAME:
Jimmy Pridmore-Danielson
GENDER:
Male
NATIONALITY:
American
D.O.B/AGE:
October 6th, 1994 / 25
HOMETOWN:
Gary, IN
RESIDES:
Beverly Hills, CA
TWITTER:
@godlessjimmy
PROFESSIONAL WRESTLING CAREER
---
RING NAME(S):
Jimmy Pagan
NICKNAME(S):
Bastard Prince, Sin Eater
BILLED FROM:
Beverly
Killz
HEIGHT:
6'
WEIGHT:
215lbs
TRAINED BY:
Jim "Nite Stalker" Danielson, Eddy Poe
CROWD AFFILIATION:
Anti-Hero
PROFESSIONAL DEBUT:
December 2nd, 2017
CHARACTER SYNOPSIS
Jimmy was once the happy go lucky prodigy of the Danielson family, that was until his psychotic break. He found out his hero, trainer, and uncle Jim "Nite Stalker" Danielson was actually his father. His status as a bastard child made him resent not only his biological father, but his entire heritage. He went down a dark path that led him to literally sell his soul so he could destroy his family's name.
He would then become the "Bastard Prince" Jimmy Pagan, where he would convert 4 different people into his followers, win 3 different Heavyweight Championships, two tag titles, and a literal cult following he called the "Bastard Era". After turning on his tag partner, Prince Sehkmethotep, he embarked on a 4 way blood feud between Father Martin West, Adam Sanders, and Prince Sehkmethotep. During a final showdown, Pagan sacrificed himself to "save" his former partner, getting hit in the head with a baseball bat covered in blessed bible pages. This both exorcised Jimmy Pagan, and put him on injury reserve for nearly 3 months.
Pagan is back now, but instead of being a vengeful force bent on blood lust, he's a dark savior. Assuming the role of the Sin Eater, Jimmy Pagan plans on beating every self-professed villain to rid them of their sins, so that he can absolve his own and regain his own humanity. He's still blood-thirsty and violent, but now it's to save people from the demons and gods that he once praised.
---
WRESTLING STYLE:
Hardcore Unorthodox Daredevil
CHARACTER ANALYSIS:
He uses his body as a weapon. He doesn't care about how he hurts you, so long as pain is felt.
STRENGTHS:
(minimum of 1, maximum of 3)
Creep Factor
High Risk = High Reward
Savage/Ruthlessness
FLAWS:
(minimum of 1, maximum of 3)
No specific style
High Risk = High Risk
Goes too far
RELATIONSHIPS:
Feuded with Izzy Van Doren in 2018 for the NVR Heavyweight Championship
ENTRANCE THEME:
"Unsainted" by Slipknot
ENTRANCE DESCRIPTION:
The lights in the arena begin to flicker, getting brighter and then darker to the beat of the eerie intro to "Unsainted". The seemingly angelic choir accompanied by the voice of Corey Taylor are heard, as the entire venue is filled with a white smoke.
Oh, I'll never kill myself to save my soul
I was gone, but how was I to know?
I didn't come this far to sink so low
I'm finally holding on to letting go
As the chorus plays on, The Sin Eater slowly begins to rise from the floor. His head is down and looks almost dead on his feet, as he continues to rise all the way until he is completely on the stage. Right as he makes it to the top of the stage, the music switches gears the heavier part of the sing, a Jimmy Pagan bursts to life. He outstretches his arm in almost a Christ-Like way, before charging at the guardrails. He bounces back and forth between the guardrails, scaring and intimidating fans in the process. As the first verse ends and the chorus returns, Jimmy Pagan dives into the ring.
Oh, I'll never kill myself to save my soul
I was gone, but how was I to know?
I didn't come this far to sink so low
I'm finally holding on to letting go
He leans back on his knees and spreads his arms out again in the Christ-Like way, as he begins to deep-breathe erratically. He stays in the dead center of the ring, as his music slowly begins to fade away.
IN WRESTLING
---
FINISHING MOVES
(maximum of 2 + 1 ultra finisher + 1 flash pin)
-
Sweet Release
(Running Block Buster)
-
Nativity in Black
[/i] (Storm Cradle Driver)
-
Ultra: Bitter Sweet Release
(Running Block Buster to an opponent standing on the apron, with both falling to the outside)
-
Flash Pin
(Wheel Barrel Victory Roll with Leg Trap Bridge)
SIGNATURE MOVES
(maximum of 5)
-
The Last Rite
(Pay Dirt/Jumping Reverse STO)
-
Turn in My Grave
(Tornillo off of literally anything)
-
Snuff
(Running Double Foot Stomp to a Standing Opponent) (Comeback)
-
Devil's Bleeding Crown
(Romero Special Dragon Choke)
-
Mounting an opponent, shoving his thumbs in their eyes, while banging their head on the floorREGULAR MOVES
-
Headbutt
-
Cross body
-
Bicycle Kick/Knee
-
Suicide Dive
-
Discuss Forearm/Elbow
-
Chop Block
-
Senton
-
Palm thrust to throat
-
Hair Pull slam
-
Spinout Side SlamBIOGRAPHY
--
OUT OF CHARACTER INFORMATION
---
-
Preferred name:
Billy
-
Experience:
4 Years
-
Preferred means of contact:
DM