Post by Shinigami Foundation on Aug 12, 2019 22:15:29 GMT -5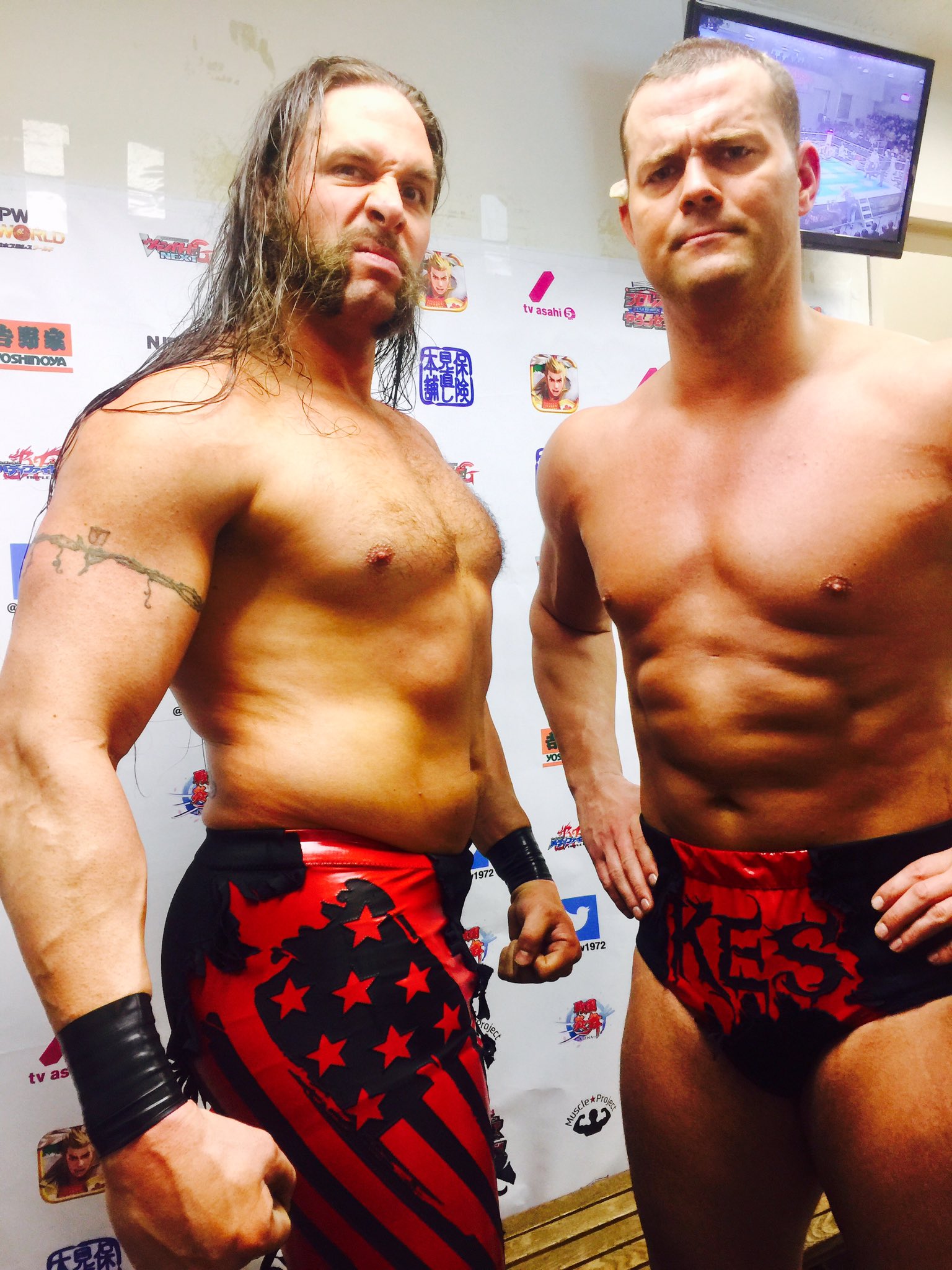 (Lance Archer & Harry Smith)
TEAM INFORMATION
---
TEAM NAME:
The Shinigami Foundation
MEMBERS:
David Gibson (David Hart/Harry Smith)
Sabin Richards (Lance Archer/Hoyt)
CROWD AFFILIATION:
Face/Tweener
COMBINED WEIGHT:
462 lbs.
BILLED FROM:
Metro City, Hawaii (David Gibson)
Forks, Washington (Sabin Richards)
FORMATION:
Officially a team since 2018, both men debuted in 2016.
CHARACTER SYNOPSIS
---
GROUP ANALYSIS:
Two of the most technically gifted wrestlers to come out of Peter Graves' infamous "House of Glory" wrestling school-Sabin Richards and David Gibson are internationally infamous for their technical skills in the ring. Both men were once on opposing tag teams for two years before an unusual series of events lead to them dropping their former partners to form the team that they have become.
David is the Hawaiian powerhouse and "Metro City's Favorite Son", preferring to use an impressive array of moves and holds over anything power based while Sabin is the more expressive and explosive, high flyer of the duo... a bit of a loose cannon at times but otherwise is very down to Earth.
RELATIONSHIPS:
Sabin Richards: David's best friend, tag team partner, and running buddy.
David Gibson: Sabin's best friend and tag team partner.
ENTRANCE THEME:
"We are the Truth" by Mushroomhead feat. Jackie Laponza of Unsaid Fate
ENTRANCE DESCRIPTION:
--The opening chords slowly and steadily lead into Jackie Laponza's quick beat leads to Sabin Richards stepping out onto the entrance way first followed close behind by David Gibson as the crowds at ringside explode with a hail of cheers with a good smattering of boos as Mushroomhead's "We are the Truth" begins to play as the two men make their way to the ring, Sabin at a fast pace, the team's loose cannon apparently more than ready for a fight while David moves down towards the ring-a little bit more focused than his partner. When both men reach the ring, they enter from opposite sides before heading to opposite turnbuckles to hype up the fans even more before they yank off their ring gear and get ready for a fight.
IN WRESTLING
---
DOUBLE TEAM FINISHING MOVES
(maximum of 2)
- Geostigma
(Killer Bomb)
- Gran Ray Cero
(Magic Killer)
DOUBLE TEAM SIGNATURE MOVES
(maximum of 3)
- Final Judgement
(Aided Double Arm DDT)
- Surtur's Bootprint
(Gallows & Anderson's "Boot of Doom")
- Cruci-Fiction
(inverted front powerslam by Gibson into a facebreaker knee smash by Richards)
REGULAR MOVES
(minimum of 5)
- Vertical suplex lift by Gibson followed by a roundhouse kick to the opponent's back by Richards followed by a sitout suplex slam by Gibson
- Gibson sets up the opponent into a Delayed vertical suplex and does a couple of deep knee bends before hitting the move before he quickly moves out of the way as Richards comes off of the top rope of the nearest turnbuckle with a "Firestorm" Frog Splash and the pin attempt
- Clothesline from Hell (Gibson) followed by an Imploding 450 Splash (Richards)
- Electric chair (Gibson)/Roundhouse kick (Richards) combination
- Stereo Superkicks