Post by kyliedrafthouse on Mar 14, 2019 1:44:26 GMT -5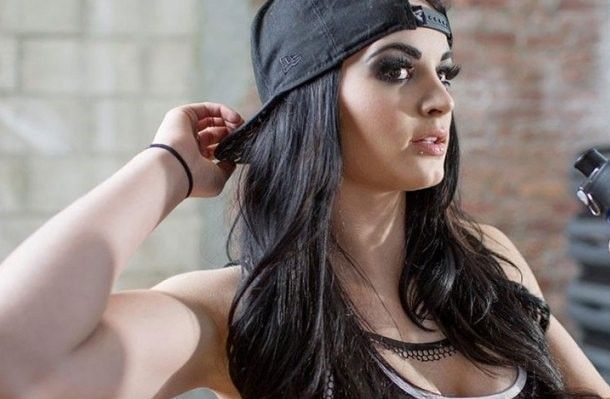 (Paige)
PERSONAL INFORMATION
---
REAL NAME:
Kylie Lynn Drafthouse
GENDER:
Female
NATIONALITY:
American
D.O.B/AGE:
November 16, 1993/25
HOMETOWN:
Dover, Delaware
RESIDES:
Dover, Delaware
TWITTER:
kyliedrafthouse
PROFESSIONAL WRESTLING CAREER
---
RING NAME(S):
Kylie Drafthouse
NICKNAME(S):
Dover Princess
BILLED FROM:
Dover, Delaware
HEIGHT:
5'7
WEIGHT:
128 lbs
TRAINED BY:
Peter Drafthouse, Dustin Holt & Lizzy Star
CROWD AFFILIATION:
Face
PROFESSIONAL DEBUT:
2011
CHARACTER SYNOPSIS
---
WRESTLING STYLE:
All Arounder (Aerial, Submission, Brawling and Showman)
CHARACTER ANALYSIS:
Kylie is a very skilled in ring performer who loves to have fun with her opponents and the fans. She will take risks when the occasion calls for it. She is very adaptable to any match.
STRENGTHS:
(minimum of 1, maximum of 3)
Speed
Experience
Resiliency
FLAWS:
(minimum of 1, maximum of 3)
Over Dramatic at times
Anger Issues
Right knee is surgically repaired.
RELATIONSHIPS:
Peter Drafthouse (Father)
ENTRANCE THEME:
What The Hell by Avril Lavigne
ENTRANCE DESCRIPTION:
"What The Hell" sounds as Kylie Drafthouse steps through the curtain with her father right behind her. The crowd is going crazy as she bobs her head to music. She continues down the ramp with her father beside her. He is whispering to her as she waves to the crowd. Kylie jumps into the ring while walking around the ring.
IN WRESTLING
---
FINISHING MOVES
(maximum of 2 + 1 ultra finisher + 1 flash pin)
-
Draft Party
(Superkick)
-
Sour Grapes
(Scorpion Crosslock)
-
Kylie Bomb
(Black Tiger Sit Out Powerbomb)
SIGNATURE MOVES
(maximum of 5)
-
Bunkhouse Special
(Springboard Bulldog)
-
Crown of Vines
(Straight Jacket Double Knee Backbreaker)
-
Whirling Darvish
(Swinging Neckbreaker)
-
Dover City Limits
(Diving Body Splash)
REGULAR MOVES
-
dropkick
-
drop toe hold
-
Matrix Evasion
-
Suicide Dive
-
Half Nelson Suplex
-
Leaping Clothesline
-
Crash Course (Springboard DDT)
-
High Cross Body
-
Knife Edge Chops
-
Cartwheel enzuigiri
-
Purple Joust
(Pump Kick)
-
Somersault Neckbreaker
-
Backslide
-
Japanese Arm Drag
-
Springboard Arm Drag
-
Running Meteora attack to a seated opponent
-
Gutwrench Gutbuster
-
Sit Out JawbreakerBIOGRAPHY
---
Kylie Drafthouse is the daughter of wrestling legend Peter Drafthouse. Her father has been wrestling since the late eighties early nineties. When Kylie was born, Peter slowed down his in ring career to spend time with his daughter. His wife at the time, Darla Drafthouse, had passed away from complications with the pregnancy. Kylie is an only child so has never had a close relationship with anyone outside her father. She went everywhere with him. She loves Disney. Her favorite princess is Jasmine.
During her high school days, Kylie played a lot of sports. She did gymnastics outside of school. In school, she was the star basketball player, she loved track and field and enjoyed playing ultimate frisbee with her friends. After graduating, Kylie began training with her father's best friend Dustin in Orlando, Florida. Kylie always wanted to be in professional wrestling because it was the only way to spend time with her father. She loves the sport. She is a major student of the game. During her first few months of training, she would pick her father and Dustin's brains about what to do and not to do in the ring. She was like a sponge.
Kylie is a very bubbly person who loves making friends. However, she finds make friends difficult sometimes. Being a lesbian doesn't help either.
Kylie has competed in several companies but doesn't have any championships to her name. She took a year off due to an ACL tear in her right knee.
OUT OF CHARACTER INFORMATION
---
-
Preferred name:
Dustin
-
Experience:
10+ years
-
Preferred means of contact:
PM or through Twitter
-
Match writing avalibility:
no[/b]