Post by Havoc on Dec 18, 2018 4:06:44 GMT -5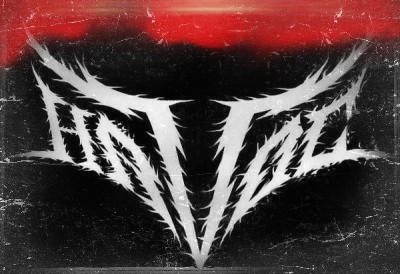 Wrestling Name: Havoc
Picture Base: Demon Finn Balor
Current Nicknames: "The Nightmare King" , "The Harbinger of Reality"
Height: 6'0''
Weight: 210 lbs.
Hometown: ??

Character Information
Alignment(Face/Heel/Tweener): Ruthless Heel
"YOU WILL NEVER WALK ALONE"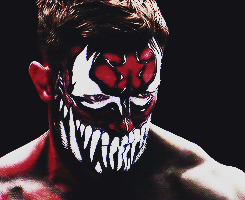 Gimmick/Character (basic outline): "Christopher Sabertooth is dead. Long. Live. Havoc" with that simple statement, Havoc has taken over once again. After staying dormant for over 3 years, Havoc has finally had enough, being lost in the subconscious mind of Christopher Sabertooth. He feels that he has been wronged not only by management, but by Chris himself for suppressing his own beliefs and slowly becoming a "weak" corporate stooge like a lot of the wrestlers in the locker room.
With every loss, Sabertooth was slowly having an existential crisis, not knowing what was next for him in the wrestling world. He felt disrespected by the fans, "giving up on him" because of his failure to capture a World Title in OWA. And after his loss to Aria Jaxon at Game Over, Sabertooth knew he had to make a change, even if it comes at the expense of his own mental and physical health. The darkness that he tried to run away from all those years ago, gave him the answers he needed. And with Nasir Moore taking captainship of Team Kingdom at Civil War, Sabertooth had reached his final straw.
Call it a necessary evil, Sabertooth let Havoc do his bidding and take over his "vessel" to finally bring out a change in OWA and the rest of the wrestling world. Now, firm in his resolve, Sabertooth scratched a deal with Scott Oasis himself, realizing that to get to the top and have the platform he needs to bring out any significant change in this world, he needed to make a deal with the Devil himself. Now with Jada Blaire at his side, Havoc is set out to "change the world" and "save" the people from the harsh reality that we live in, no matter what the price is.

Ringside Information

Theme Music: "Delusions of Savior/Repentless" by Slayer
Weekly Entrance Style: The lights go out in the arena as the crowd wait in anticipation for the arrival of the Nightmare King. A red spotlight appears near the curtains as smoke engulfs the entire stage. "Delusions of Savior" by Slayer hits the PA System as men and women donning face paint crawl out of the smoke and surround the stage for the arrival of 'their savior'. "Repentless" by Slayer kicks in with strobing red lights, as Jada Blaire steps out of the smoke with a menacing grin followed by the stone faced Havoc with a barbed wire baseball bat in hand. All the men and women around the stage bow at his presence as Havoc slowly makes his way down the ramp accompanied by Jada Blaire, and the strobing red lights lighting their path. He places the bat at ringside before climbing up to the top turnbuckle and embraces the negative crowd reaction with a smirk on his face.
Wrestling gear: Black trunks with Red highlights
Wrestling Style: Brawler/Technical
Motivations: "Save" the wrestling world from the corrupted system. AKA Fuck shit up.
Tendency to Cheat: Whatever it takes.
In Ring Information
Wrestling Debut: Chris made his wrestling debut at Total Carnage Wrestling in 2012. He has had few stints at Next Generation Wrestling, North Atlantic Wrestling and Brutal Force Wrestling to name a few. He took a hiatus in 2015 from in ring action, when Havoc started to ruin his personal relationships Havoc was losing control over the vessel. But with Sabertooth's desperation at a new height, Havoc is back to "save him" and his career.
Favorite Match Types: Deathmatches. No Holds Barred. Falls Count Anywhere
Least Favorite Match Types: Havoc shares the hatred that Sabertooth had for Triple Threats and Fatal Fourway matches.
Favorite Weapon: Barbed wire baseball bat.
In Ring Achievements: x1 OWA Television Champion. x5 OWA 24/7 Championship. 2019 WWH Shogun. x1 (Current) WWH Affliction Champion. x1 NEW Tag Champion (With Rocky Hollywood) , x1 NAW Horizon Champion. x1 TCW Champion.
Common Move-Set:
1. Suplexes:
Swinging Fisherman Suplex
Hammerlock Suplex
Vertical snap Suplex
Double Underhook Suplex
Tiger Suplex
Exploderplex (sometimes to the corner turnbuckle)
German Suplex
Capture Suplex onto the knee
2. Strikes:
Discus Elbow Smash
Discus Lariat
Roundhouse Kick
Superkick
Headbutt
Backhand Chop
Standing Dropkick
Hesitation Dropkick to the corner
Sick Kick
Rolling Elbow Smash
Running Enzuigiri
Slingblade
Pele Kick
3.Other Moves
Fold Over (Torture rack spun into a Powerbomb)
Olympian Slam
Powerbomb onto the knee
Kneeling Double Underhook Powerbomb
Crucifix Cutter
Buckle Bomb
Slingshot DDT
Bulldog (Sometimes off the Middle Rope)
Flapjack
Spinning Spinebuster
Topé Con Hilo
Signature Moves:
1. Zero Eclipse (Running Middle Rope Moonsault - Lionsault)
2. Devil's Repent (Curbstomp -- Super Dragon style)
3. ClimaX (Jumping Double Knee Facebreaker)
4. Twilight Blitz (Diving Foot Stomp)
5. Back to Reality (End of Heartache -- sets up for the Day of Reckoning)
Finishers:
1.) Dead Trigger (Running Knee Strike)
2.) Giga Drill Break (Single hook lifting Brainbuster- Balor's Bloody Sunday)
3.) Day of Reckoning (Liontamer)
UF: Avalanche Giga Drill Break
Notes
Havoc is not impervious to pain but has a high tolerance for it. He isn't afraid to risk his body to inflict more damage upon his victim.
Twitter Account (if your character has a Twitter account put it here): @officialcshavoc